TN Iron Age finds dated to the Indus Valley period – Times of India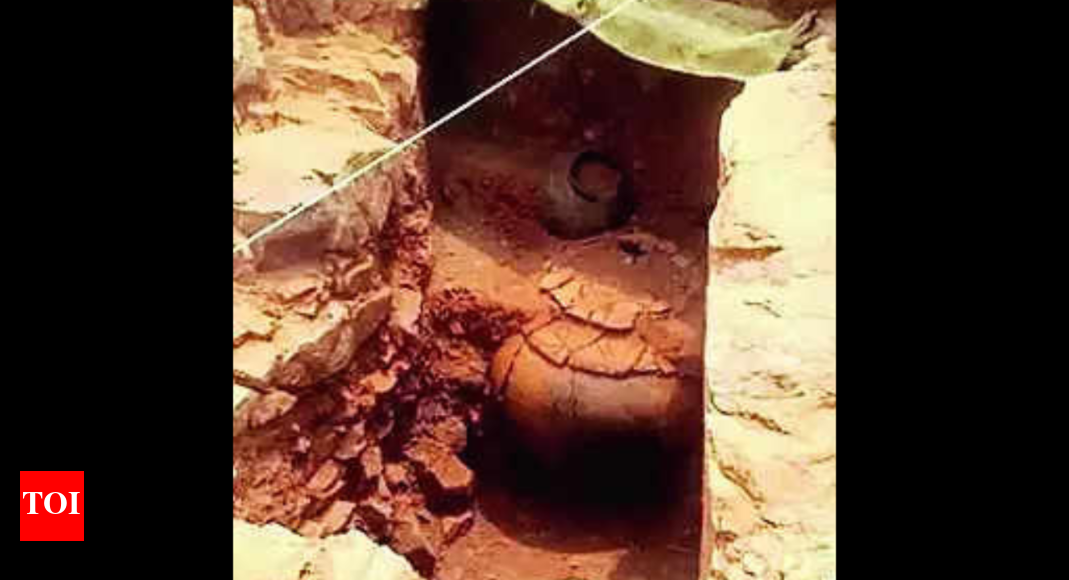 CHENNAI: An Iron Age civilization existed in Tamil Nadu parallel to the Civilization in the Indus Valley, according to new evidence. Recent dating has shown that artifacts excavated from Sivakalai in Tuticorin district date back to 2,500 BC. Until 3,000 B.C.
The Indus Valley Civilization lasted from 3,300 BC. Until 1,300 B.C. An earlier dating of samples from Mayiladumparai in the Krishnagiri district showed them to be from 2172 BCE.
"Multiple laboratories, including Birbal Sahni Institute of Paleo Sciences, Lucknow, and Physical Research Laboratory, Ahmedabad, have yielded the same dates between 2500 BCE and 3000 BCE, suggesting a contemporary civilization of Indus Valley in Tamil Nadu," said Professor K Rajan, senior academic and research advisor to the Archeology Department of Tamil Nadu State, as he presented the paper on recent archaeological research and their impact on Tamil culture at the 11th World Tamil Research Conference on Friday.
"While people used copper objects during the Indus Valley Civilization, they moved to iron objects here. Now the challenge is to find the iron furnaces to prove that iron objects were produced here," Professor Rajan said.
The Department of Archeology of the State of Tamil Nadu is trying to find the ancient links to the Indus Valley Civilization by studying graffiti marks in Tamil Nadu and the undeciphered Indus script.
Researchers compare graffiti marks found during archaeological excavations with the Indus script.
"It would reveal whether these graffiti marks are from the Indus Valley Civilization or not," Rajan said, adding that researchers have documented 8,000 graffiti marks out of the 10,000 available in the state.
"Tamil Nadu alone has unearthed more than 10,000 graffiti signs, while fewer have been found in the rest of the country," he said.
Scientists from 20 countries present research
Rajan said, "We're also trying to find cultural similarities with the Indus Valley." The three-day research conference was inaugurated at the Institute of Asian Studies in Semmancheri. Scholars from more than 20 countries will present research papers on various topics including ancient Tamil classical literature, ancient Tamil civilization. Minorities Welfare Minister and non-resident Tamils ​​Gingee KS Masthan, Chairman of Tamil Nadu Minority Commission, S Peter Alphonse, DMK MP Thamizhachi Thangapandian from South Chennai, among others, participated in the inaugural function.
Adblock test (Why?)