The iron method of the industrial revolution 'was brought from Jamaica by the Briton' – The Guardian
An innovation that propelled Britain to become the world's largest iron exporter during the Industrial Revolution was adopted from an 18th-century Jamaican foundry, historical records suggest.
The Cort Process, which allowed wrought iron to be mass-produced from scrap for the first time, has long been credited to British financier turned ironmaster Henry Cort. It helped launch Britain as an economic powerhouse and transformed the face of the country with 'iron palaces' including Crystal Palace, Kew Gardens' Temperate House and the arches of St Pancras railway station.
Now, an analysis of correspondence, shipping records and contemporary newspaper reports shows that the innovation was first developed by 76 black Jamaican metalworkers at an ironworks near Morant Bay, Jamaica. Many of these metalworkers were enslaved people traded from West and Central Africa, which had a thriving iron industry at the time.
Dr. Jenny Bulstrode, lecturer in the history of science and technology at University College London (UCL) and author of the paper, said: "This innovation started Britain as a major iron producer and… was one of the most important innovations in the making of modern world."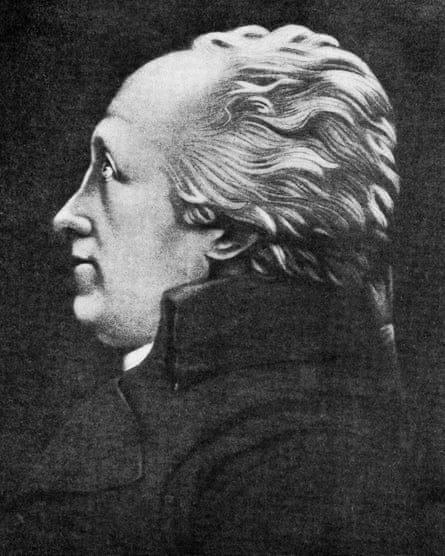 The technique was patented by Cort in the 1780s and he is widely regarded as the inventor, with the Times lauded him as "father of the hardware store" after his death. The latest investigation presents a different story, suggesting that Cort shipped his machines – and the full-fledged innovation – to Portsmouth from a Jamaican foundry that was forcibly shut down.
The Jamaican ironworks was owned by a white slave, John Reeder, who described himself in correspondence as "fairly ignorant" of ironmaking, noting that the 76 black metallurgists who ran the foundry were "perfect at every branch of the ironworks", and , through their skill, could turn poor quality scrap and metal into valuable wrought iron.
Some of these workers are mentioned in records, including Devonshire, Mingo, Mingo's son, Friday, Captain Jack, Matt, George, Jemmy, Jackson, Will, Bob, Guy, Kofi and Kwasi.
Their innovation came after workers introduced the use of grooved rollers in the foundry to mechanize the previously laborious process of knocking impurities out of low-quality iron. The same kind of grooved rollers were used in Jamaican sugar mills.
"It's like a mechanical alchemy," Bulstrode said. "You're essentially taking trash and turning it into something of very high value through this process."
By 1781, the Jamaican Ironworks was turning an impressive profit of £4,000 a year, equivalent to about £7.4 million today. Meanwhile, Cort was facing bankruptcy, having taken over a client's ironworks in 1775 and putting down considerable sums to secure a contract from the Royal Navy for the processing of his scrap metal, before realizing he had incurred a huge loss was going to suffer.
The paper, published in the journal History and Technology, traces how Cort learned of the Jamaican ironworks from a visiting cousin, a West Indies ship captain who regularly carried "prizes" — ships, cargo and equipment seized from military action — from Jamaica to England. . Just months later, the British government placed Jamaica under military law and ordered the ironworks destroyed, claiming it could be used by rebels to turn scrap metal into weapons to overthrow colonial rule.
"The story here is that Britain is shutting down, through military force, competition," Bulstrode said.
The machine was acquired by Cort and shipped to Portsmouth, where he patented the innovation. Five years later, Cort was discovered to have embezzled vast sums from naval wages and the patents were confiscated and made public, enabling widespread adoption in British ironworks.
Bulstrode hopes to challenge existing stories of innovation. "If you ask people about an innovator's model, they think of Elon Musk or an old white guy in a lab coat," she said. "They don't think of black people, enslaved, in Jamaica in the 18th century."
Dr. Sheray Warmington, an honorary research fellow at UCL, said the work was important to the reparations movement: "It ensures proper documentation of the true genesis of science and technology advancements and provides a starting point for quantifying and remediating the impact that this loss has damaged the development prospects of post-colonial states, pushing forward the discourse of technological transfer as an important tenet of the reparations movement.
Adblock test (Why?)