Chris Fung – THE SOCIETY FOR THE NEW KITCHEN – Starburst Magazine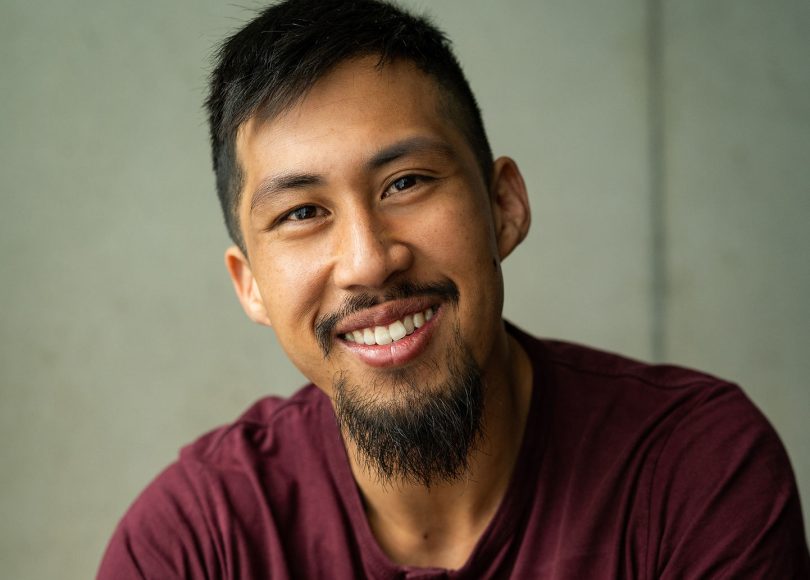 by Ed Fortune
Chris Fung is an actor, singer, and writer whose credits include frozen the musical, Cyrano de Bergerac, The King and Iand Eve. He recently teamed up with director Alex Sims to create The Society for the New Kitchen, a one-man satirical show with the kind of vibes that will appeal to STARBURST readers. We met with him to find out more.
STARBURST: What's the tone?
Chris Fung: Guided by a shadowy organization, a rational man processes his existential crisis. In his search for satisfaction, he pursues some unusual appetites.
Why are we so fascinated by the act of eating?
In a capitalist society, we eat. It's all we do. And it's all we've done for a long time. It is a deep theme in mythology. I'm talking about Joseph Campbell Hero of a Thousand Faces, The Brothers Grimm, Ovid's Metamorphosis, including the fundamental tenets of Buddhism, Christianity and Islam, Charlie Brooker, Harlan Ellis, Lovecraft, whether it be dire wolves, bodies of Christ or the beautiful meditation that is Ramadan. We all have food on the brain. But what are we really hungry for?
This is really relevant now in the wake of the Great Quit/Great Quit, where 20-25% of workers in the US, UK and Australia quit their jobs between 2019 and 2022. This hunger is repeated in Tangping , a social movement in China where millions have left high-paying, 6-figure jobs to go live in rural villages to relax and earn much less. Because?
Globally, everyone is wondering why we cut off parts of ourselves to feed others. If our life is about eating, when will it be our turn? Why do we allow the system to eat us?
What does the theater contribute to this story that other formats do not?
This is an excellent question and the first one any playwright should ask. Why is this story not a YouTube video, a novel, a three-handed game, a TV series, or a comic? 'Because I Want It To Be' is an escape. As it stands, 'one person shows are cheaper/more pragmatic'. There's also the much harder to acknowledge 'Because I want to show people how cool I am'.
I think all one person shows fundamentally explore the disconnection of a person from a group.
It is always a collective audience against the singular actor. you are cut Eliminated from the herd. One-man shows try to explore this isolation, so the themes tend to revolve around more selfish emotions, things you can't politely explore unless you're alone.
It's interesting to me because you have a lot of practical problems: 'how do you move between addressing the audience directly, telling the story, commenting on different characters, being different characters, holding dialogue?' When you only have one voice and one body, how do you vary the flow, pace, and rhythm so that there is enough interest for the audience to stay engaged? How do you want the relationship with the public to be?
For me the most interesting question of all in the format is 'how do you write for subtext in a 1 person piece? Is it in the unreliability of the narrator? The things they can't, won't say, but are crystal clear if the audience is paying attention?
People should only choose theater because there is something ephemeral and tangible and real between the words. Theater is about the shared humanity of letting the air be charged with spirit. It is the most visceral of the arts, and arguably the most current art format.
There is something beautiful in the idea that the theater is exclusive. You must have been there. You have to be in one of these 60 seats now. And when it's over, the moment too. This is also true for the monumental amount of work that goes into beautiful food. Years of work, gone in 5 minutes.

Why this kind of horror story?
Horror is only scary if you can relate to it. If you can't see yourself, it's not scary. Terror is based on empathy. The fundamental concepts of our piece are right there in the world. Since Covid, the world is more disconnected and apathetic. We are all fundamentally questioning ourselves. Hopefully our team has found a cool way to express it in our piece.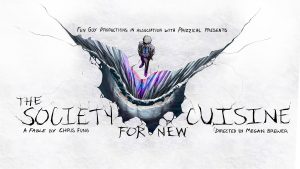 Why the Edinburgh Fringe?
We've been preparing this for 2 years and have had feedback from some world renowned creatives. Everyone has had a lot to say, but one comment comes back, which is that our style is pretty unique. I'd say tonally, the closest match might be Mallatratt's adaptation of Black womanbut these things are never exact.
The Fringe is the biggest and loudest arts festival in the world.
Our hope is that in that noise we can find our people. I'm looking to connect with the next generation of sharp-toothed, horizon-breaking creatives who are interested in the same things I am. Who is not afraid of what is different? I want to show them my cool stuff, and then talk about their cool stuff, and then go out and maybe do some cool stuff together later.
There are thousands of shows on the sidelines. Why should STARBURST readers look up this?
Because you are curious. Because we've thought a lot about this. Because you wonder if we could actually be good. Because you expect us to be. Because it can be fun.
How similar is this show to, say, Frozen and The King and I.
musicals like Frozen and The King and I they are limited in what they can express because the format is limited. There are simply fewer words per minute when the majority of a piece is sung. This means there is limited time to explore, you have to get your point across, and you have to move quickly, so how you spend your time matters.
They also say that about the one hour format of Fringe Festivals.
So we too have faced this limiter. We have some larger concepts to address, but we also want to make sure there's room to breathe and roam. I wonder how we've done it. If you are too simplistic, there is no meat. If you are too dense, there is no room for empathy.
Believe Frozen and The King and I found good balances. But the balances shift, and a lot of it has to do with writing for a specific audience.
How would you describe your process?
Well, for the last month I've been posting a little diary on my Instagram that talks about exactly how we've done the piece, from the very beginning all the way to the Edinburgh Fringe. Everything, the ugly parts, the easy parts, the loss of collaborators, being ignored, the insights of established creatives, the big pushes from unexpected directions, the hard-won recognition, the small wins, the gradual build. Basically what the industry and fringe ecology has been like through the stupidly small lens of my attempt to make a play, warts and all.
If you want to see that, head over to my insta.
What media are you currently enjoying?
I'm a physical page person: Goscinny and Uderzo, Murakami, Yongey Mingyur Rinpoche, Butterworth, RF Kuang, Gaiman, Cixin Liu, Sarah Kane's Sad 5, Bartlett, and Crimp.
Four things that recently took my breath away: the beauty of Simon Stephen Breakwater, Tim Crouch's brilliant interrogation on the way in which an oakand The Heritage by Mateo Lopez. But the most heartbreaking and human ending to Act 1 in a play you've probably ever read, the deep blue sea by Terence Rattigan. Some works have too much humanity.
Things are too real. Those are the things worth fighting to find, I think because that's where you find little bits of yourself.
The Society for New Cuisine takes place August 3-13, and again August 15-15. 27from 18:40 at Venue 61, Underbelly Cowgate.
You can book tickets here and the linktree of the program is here.
Ad Block Test (Because?)