China's massive economic stimulus is not coming back – The Diplomat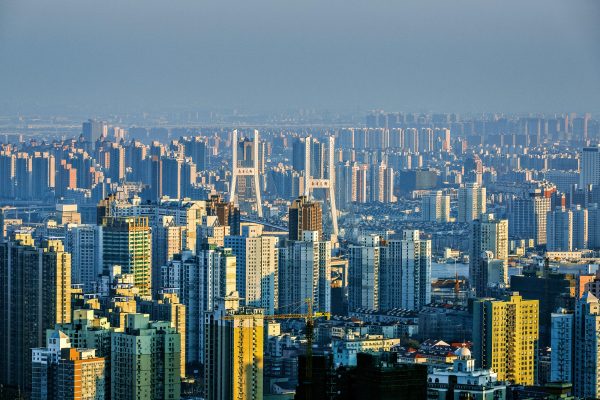 During the 2008 global financial crisis, China's then-premier Wen Jiabao stated, "In the face of economic difficulties, confidence is more important than gold and currency." Consequently, a Chinese economic stimulus worth 4 trillion Chinese yuan ($586 billion) was issued that year to support the economy. This economic measure was Beijing's biggest step in responding to the financial crisis.
Today, the outlook for China's economy is worse than it was more than a decade ago, due to both internal and external factors. The unemployment rate of Chinese people aged 16 to 24 rose to an all-time high of 20.4 percent in April, along with China's widely reported population decline, a record low marriage rate and a downturn in the real estate market. Major banks such as JP Morgan, UBS and Bank of America have unanimously cut China's GDP forecasts for 2023.
However, Beijing was hesitant to take action on another large-scale stimulus. Recent cuts in interest rates on residential mortgages have largely been viewed by many economists as mere window dressing, which may not reverse China's economic downturn.
The reasons behind Beijing's lukewarm approach are clear. In Beijing and beyond, it is almost universally accepted that the former investment-driven growth model, with growth exceeding 10 percent per annum, is unsustainable.
Economists Matthew C. Klein and Michael Pettis showed that China had reached a saturation point by the late 1990s and had become increasingly unproductive during the investment boom. Despite job creation, the lack of profit led not only to overcapacity and commodity price inflation, but above all to higher domestic debt.
According to Bloomberg, China's total debt, excluding bank loans to local government financing vehicles (LGFV), was 279.7 percent of GDP in the first quarter of this year. This was an increase of 7.7 percentage points from the previous quarter, the biggest jump in three years. Goldman Sachs Group Inc. estimated that China's total government debt is about $23 trillion if LGFVs are included. In 2022, S&P Global Ratings found that corporate debt in China was nearly $29 trillion in the first quarter, the highest in the world and roughly equivalent to the size of total U.S. government debt. Economist Ma Guonan has argued that China is "the most indebted emerging economy".
While debt could be an issue, many analysts previously assumed that Beijing would be more fearful of the potential social instability caused by high unemployment. Liu He, former deputy prime minister and one of China's leading economic architects, apparently gave a clear answer a few years ago that the issue of leverage is more important than unemployment for China. "Even if the economy experiences a significant downturn, employment can generally remain stable… However, the issue of leverage is different… Poor control over leverage will lead to a systemic financial crisis and negative economic growth, leaving ordinary people even lose their savings. This is going to be disastrous."
That said, it's not hard to see that China's economic measures — from Wen's $4 trillion stimulus to the Li Keqiang index to Xi Jinping's supply-side structural reforms — have focused primarily on the supply side. This trend continues despite widespread recognition in China and globally that consumption should become the main contributor to China's future economic growth.
Behind China's obsession with investment lies a stark truth: China's economic model has transferred the purchasing power of Chinese workers and retirees to businesses and the government, hurting the consumption power of Chinese residents. Despite rising real incomes for much of China's population, China has gone from being a moderately unequal country in 1990 to one of the most unequal in the world, according to the International Monetary Fund. In 2020, former Premier Li Keqiang made the shocking remark that there are 600 million people living on a monthly income of $140 in China.
So the current dilemma is this: Beijing can't deliver another massive economic stimulus due to debt worries, but the recovery from weak consumer confidence won't happen overnight. Given this predicament, it is easy to understand why Beijing invited several star entrepreneurs such as Bill Gates and Elon Musk to visit China, as well as why Prime Minister Li Qiang visited Europe. All these overtures are about building confidence in the Chinese economy.
There may also be another reason for government restraint today. If Beijing exhausts all its current financial tools to bail out the economy, what can it do if the Sino-American conflicts intensify, possibly because of Taiwan? Beijing may have to do its utmost until the worst day arrives.
Adblock test (Why?)