Bond denied for Mother's Day 2015 murder suspect whose… – Charleston Post Courier
A North Charleston man whose conviction for a 2015 Mother's Day murder was overturned this winter remains behind bars for the time being, a circuit judge ruled on July 11.
The South Carolina Court of Appeals upheld the murder conviction of Kenneth Lamont Robinson Jr. overturned in January after finding that the trial judge erred in allowing Charleston County prosecutors to bring gang-related evidence against Robinson. have been part of the case.
Robinson was 15 years old when he took part in the fatal shooting of 36-year-old Kadena Brown on May 10, 2015, the prosecution said.
The mother-of-three was driving home from a Mother's Day party with family when she was shot at a traffic light on Ashley Phosphate Road. Three men, including Robinson, were looking for the driver of a car like Brown's, who they believe had shot at them earlier that day. Brown was the victim of a mistaken identity.
The 9th Circuit Solicitor's Office successfully petitioned to transfer Robinson's case from the Family Court to the General Sessions Court, where he was tried and sentenced as an adult. He was sentenced to 50 years in prison.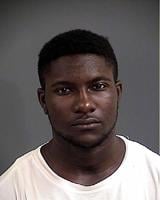 Robinson had served about eight years of his sentence when the appeals court overturned his conviction.
He was transferred to the Charleston County Jail in May and filed for bail. Circuit Judge Bentley Price denied his request at a July 11 hearing.
Robinson's attorney, Megan Ehrlich, said on July 11 that her client, now 24, has improved himself while in prison since he was 15. While in juvenile justice and prison custody, he earned a GED, played in an organized basketball league, and improved welding and upholstery skills, Ehrlich said.
The victim's mother, Marilyn Wilson, told Price at the hearing that she wants Robinson jailed. The 70-year-old addressed the judge in the courtroom in downtown Charleston, where she was assisted by her other daughter.
"My daughter has been gone eight years now, through no fault of hers," Wilson said calmly. "The only thing that has kept this family together these eight years, Your Honor, is the fact that the perpetrators have been brought to justice."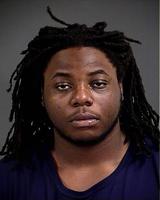 Price scheduled a status conference for September 11 to move the matter forward. If the parties cannot reach an agreement by then, the case will be taken to court again.
Brown's murder was the result of a failed pursuit in retaliation, court documents show.
In the early hours of May 10, 2015, gunshots rang out outside Robinson's home in the Dorchester-Waylyn neighborhood. The initial shooting claimed no casualties, but Robinson and others called their friends, who they knew had guns, to come to Robinson's house.
When shots rang out again around 1:30 a.m., Robinson, Richard Simmons, and Robinson's uncle, Keon Anderson, got into a black Honda CR-V—each armed—to patrol the neighborhood and find their attackers. Someone shot at a Chrysler 300 and a chase ensued.
The chase spanned 10.5 miles. After losing the vehicle, the defendants pulled up next to an identical car carrying Brown, which stopped at a traffic light on Ashley Phosphate Road.
Simmons, the driver of the Honda, stated that he had to push Robinson aside to fire his gun, according to court documents. The bullets pierced Brown's neck and throat.
Simmons received 30 years – the minimum sentence for murder – for collaborating with the government against his co-defendants. Anderson, the third person in the vehicle, pleaded guilty to voluntary manslaughter. He was sentenced to 15 years in prison with an additional 10 years of probation.
Ehrlich, of the Charleston County Public Defender's Office, noted that Robinson was the youngest of the three co-defendants. In 2015, he had just lost his father to violence when gunfire ripped through his home, which he shared with his mother and younger sister.
Adblock test (Why?)