BIG! Emmy 2023 Postponed To Next Year Due To Hollywood Strikes? All We Know – Zoom TV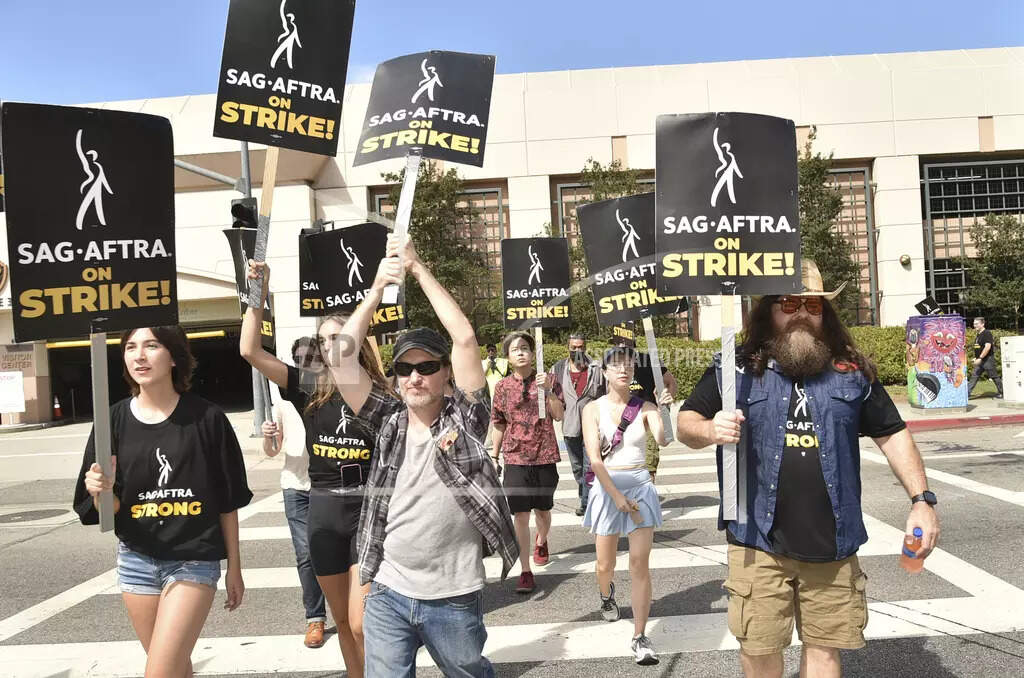 BIG! Emmys 2023 Postponed To Next Year Due To Hollywood Strikes? All We Know
Photo : AP
The ongoing SAG-AFTRA writers and actors strike seems to have given a huge blow to Hollywood, since the production of films has been put on hold. And it seems the strike has given a major shocker for the industry since one of the biggest events – The Emmy Awards – is reportedly being pushed to next year. Yes, you read that right. Per recent report, rhe current writers' and actors' strikes in Hollywood will force Fox to move the Emmys to January of the next year.
Emmys 2023 to be postponed?
The Los Angeles Times cited an unnamed source familiar with the plans who said Fox was intending to reschedule the telecast date to January. Variety first reported on Thursday that vendors for the ceremony had been advised of an impending date change but had not been provided with a precise date. The Emmys, the most prestigious awards in the fraternity, were initially scheduled to air on September 18. According to The LA Times, the January 2024 deadline depends on issues between the studios and guilds being resolved before then.
About SAG-AFTRA strike
Hollywood actors joined writers who have been on picket lines since May and deepened the disruption of a number of series and movies when they went on strike earlier this month after negotiations with studios broke down. If the Emmys are postponed, it will be the first time since 2001, when the event was moved to November as a result of the 9/11 terrorist attacks and following US military activity. That year's Emmy telecast had fewer viewers than usual.
Two weeks ago, the nominees for this year's Emmys were revealed, with Succession, The Last of Us, The White Lotus, and Ted Lasso topping the pack. But this occurred 48 hours before the declaration of the actors and writers went on strike collectively.
Effect of SAG-AFTRA Strikes
The SAG-AFTRA strikes seem to snowball as after Emmys, the Creative Arts Emmys, which honour artistic and technical accomplishments in television and were originally scheduled to take place on September 9 and 10, are also anticipated to be impacted by the strikes.
Adblock test (Why?)