10 Celebrity Gossip Podcasts That Spill the Tea – Lifehacker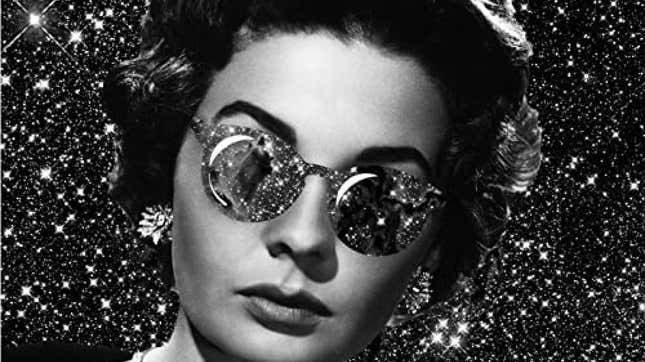 If you're sick of the gossip in your own life, or need a break from the real world, consider tuning into a celebrity gossip podcast, where the stakes are high for stars, but not you. These podcasts cover a mixture of A- to B-list celebrities, blind items, memoirs, controversies and more.
---
Fixing Famous People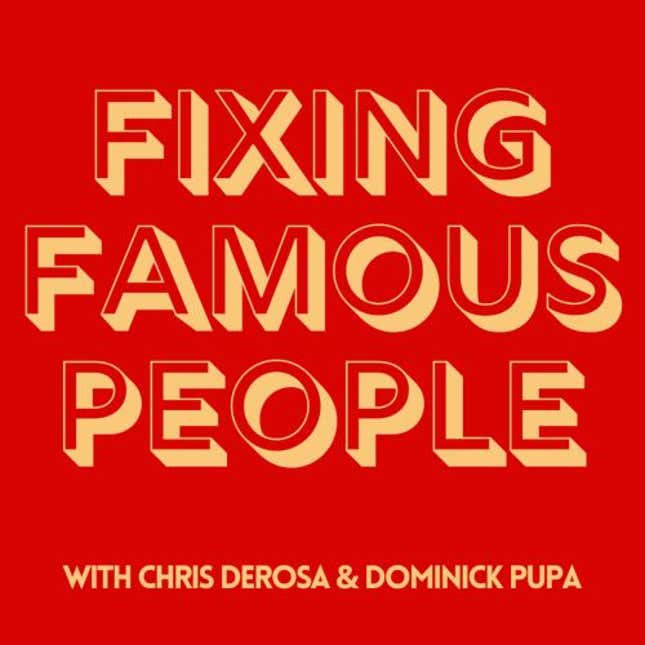 Each week on Fixing Famous People, television producers Chris DeRosa and Dominick Pupa take on celebrity clients who need lots of PR help, and pitch ideas on how to fix their crumbling public image. A funny guest comes on to vote on whose idea is best. So it's a hilarious takedown that's petty and amusing, but at the same time, Chris and Dominick actually have good ideas and provide insight on how the celeb PR machine is (or could be) working. Chris and Dominick sparkle and they get to the root of every celebrity's missteps, taking well-deserved stabs and pointing out what makes famous people funny. Watch out and behave, famous people. Chris and Dominick are coming for you.
---
Celebrity Book Club with Steven and Lily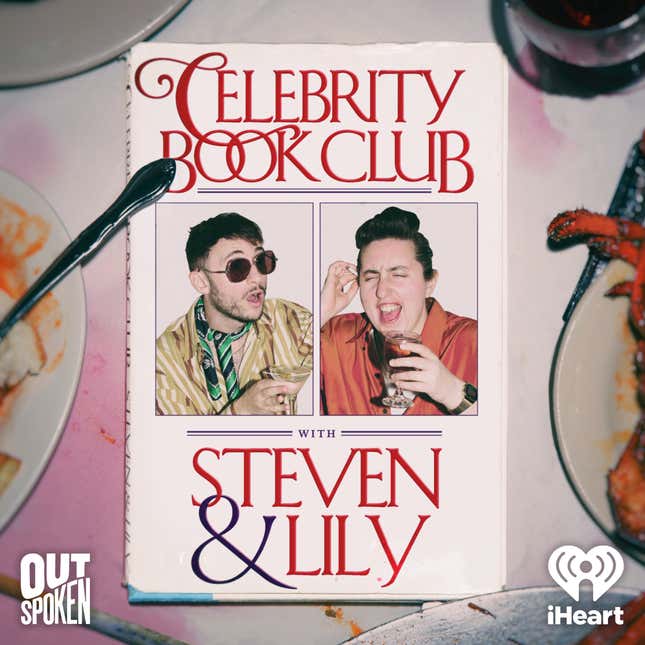 Celebrity book podcasts are a great source for gossip, and while there are a few of them, Celebrity Book Club with Steven and Lily might be the funniest. Comedians Steven Phillips-Horst and Lily Marotta use books from celebrity authors like Meghan Trainor, Elliot Page, and Captain Sandy (from Bravo's "Below Deck") as a springboard into the lives of these famous (and semi-famous) people, covering the books and reading between the lines to offer additional commentary and context. Steven and Lily are friends—the friendship vibes are strong—and they sprinkle their conversations with facts, impressions, and their own honest, hot takes. Even their host-read ads are entertaining.
---
Celebrity Book Club with Chelsea Devantez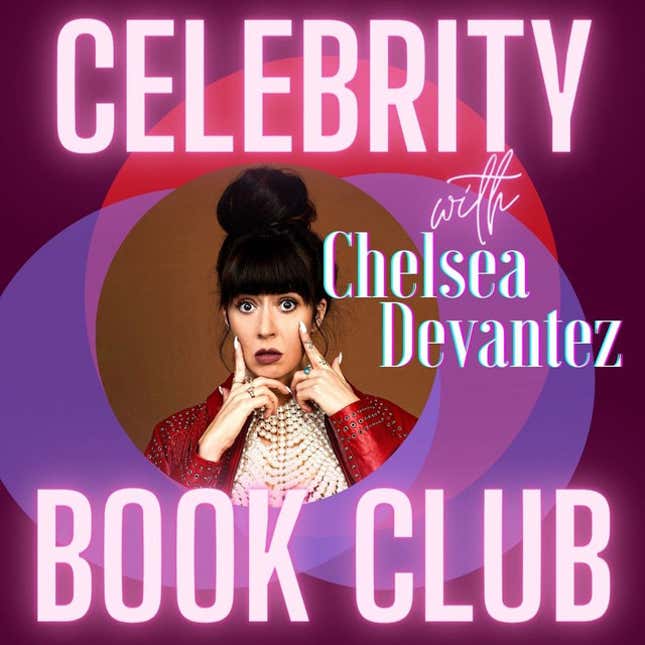 Here's another celebrity book club—this one with strong, funny comedian/writer host Chelsea Devantez. Celebrity Book Club With Chelsea Devantez treats these books like academic texts, analyzing the stories with a sharp wit and a sense of humor, refusing to treat them as trash. Most of the books Chelsea chooses are written by women, and she (along with her guests) do a great job celebrating the writers for all their strengths and flaws. She's not roasting these celebs; she's trying to understand them, giving their books thoughtful reviews. (And sharing insight from each book along the way.) Stay until the end for Chelsea's "Book-del Test," where she asks three questions for each title: Was the writer vulnerable in sharing their truth, was the book an entertaining read, and did it elevate your life in any way? Your heart and your empathy for these people will expand 10 sizes.
---
Ringer Dish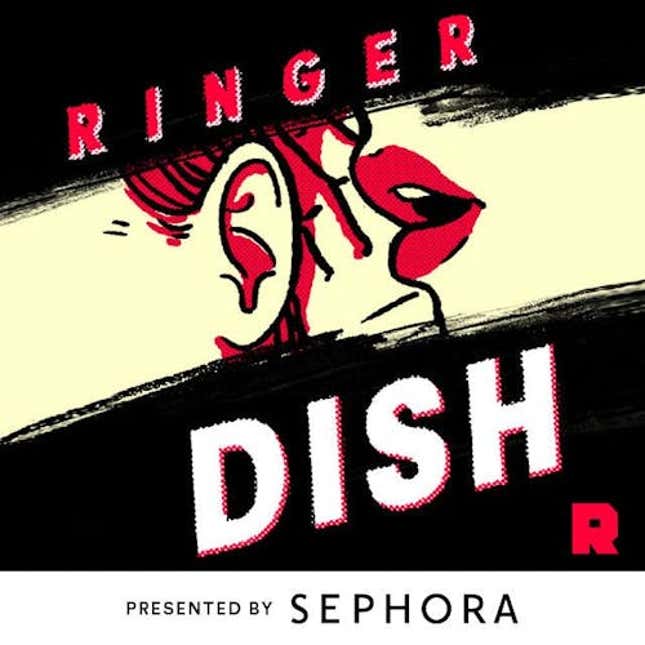 Ringer Dish is an entire universe of celebrity and pop culture; your invite to the Met Gala and the Oscars; a peek into the weird habits of the stars you're stalking; and deep dives into the stories you're seeing on all the tabloids. I love this show because it's three shows in one. On Tuesdays, it's "Jam Session" with The Ringer's Juliet Litman and Amanda Dobbins, who cover family rumors, celebrity real estate, and industry analysis. On Wednesdays, join Erika Ramirez for "What About Your Friends?," conversations about friendship in pop culture. And on Fridays, listen to "Tea Time" with Liz Kelly, Kate Halliwell, and Amelia Wedemeyer for a fast-paced review of the latest celebrity news and gossip.
---
Fluently Forward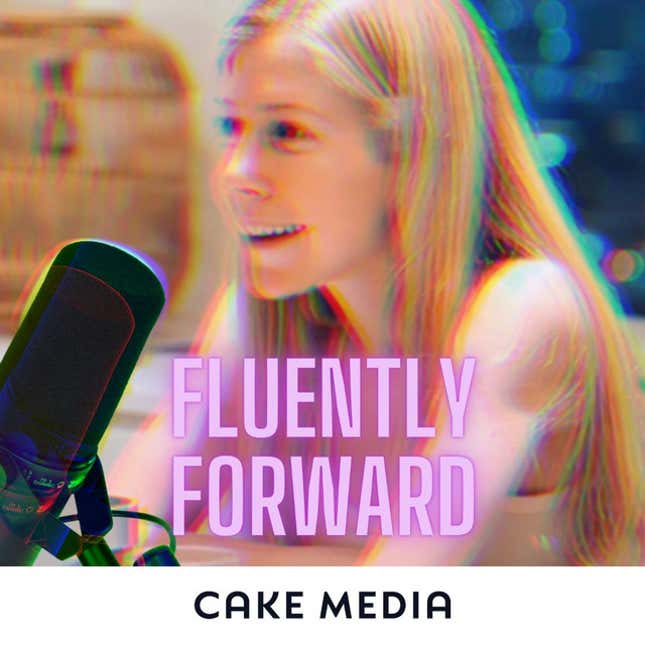 Shannon McNamara's Fluently Forward is the place for celebrity speculation, insider information and exclusive details that you won't find anywhere else. Shannon is an internet sleuth, and she digs into the details, going places other celebrity podcasts don't go. She goes deep into Hollywood rumors and the implications they carry, all in an entertaining way. Whether she's catching you up on secret celebrity societies, hidden messages in music videos, or celebrity conspiracies that may or may not be able to be validated, Shannon does her best to separate fact from fiction. You don't have to have prior knowledge about the people she covers; Shannon will fill you in and often brings in guests to flesh out the stories even more. Her voice is incredibly calming, even in the moments she's explaining absolute Hollywood chaos.
---
Trashy Divorces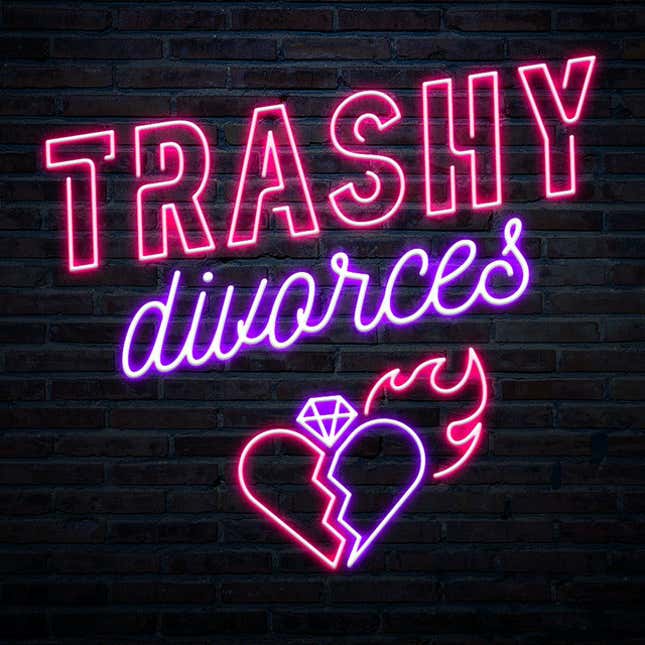 Twice a week, Trashy Divorces' Alicia and Stacie blend biography, pop culture, history, and politics into a podcast all about love gone wrong surrounding the famous people you love or love to hate. Often episodes (like the Marsha Clark one) will give you the You're Wrong About treatment, explaining how some people were maligned or the media twisted their stories. The hosts have tons of knowledge, energy, chemistry, and emotion. You might want to listen with a tissue box. Their astrological analysis of the couplings discussed take this show to the next level. It's like romance true-crime, but nobody dies. (Usually.)
---
Infamous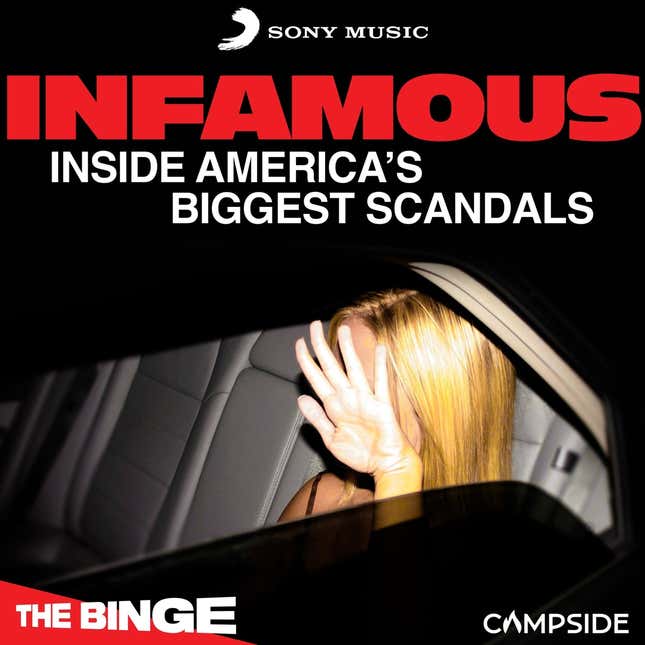 On Infamous, reporters Vanessa Grigoriadis and Gabriel Sherman take an in-depth look at the most explosive scandals of this century and give you a behind-the-scenes look at what it takes to hold power to account. Get inside NXIVM and the Gathering of the Juggalos; the scoop on Harvey Weinstein's other scandal; gossip you've never heard about Kylie Jenner 's lipstick/lip liner line, and so much more.
---
Allegedly Astrology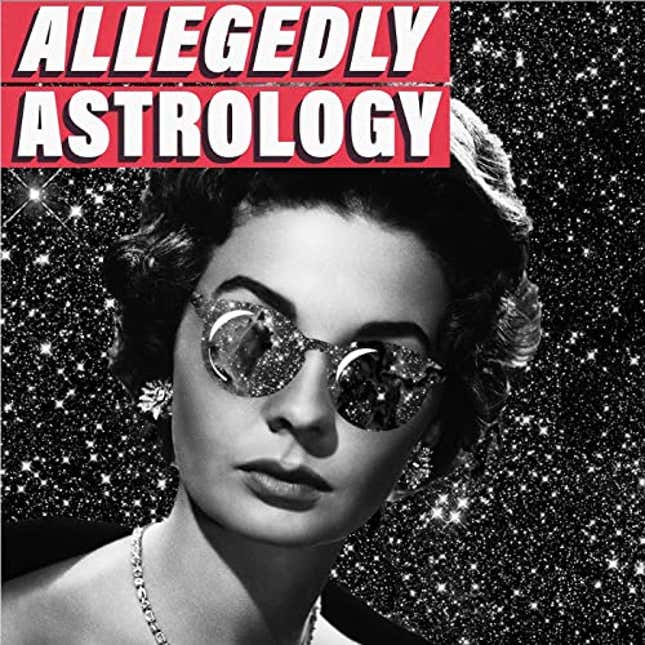 On Alleged Astrology, astrologer Dana DeFranco, Elyse Carlucci, and Sarah Dembkowski cover the charts behind everything from the Free Britney movement to the Salem witch trials, shining light on what the stars tell us about true crime, scandals, and celebrity gossip. This show is for astrology nerds, but also for people who want to look at celebrity gossip from another angle or gain a new perspective on the planets' roles in our daily lives and world events. You'll also get fun banter among three friends who look at the skies a little differently.
---
Disgraceland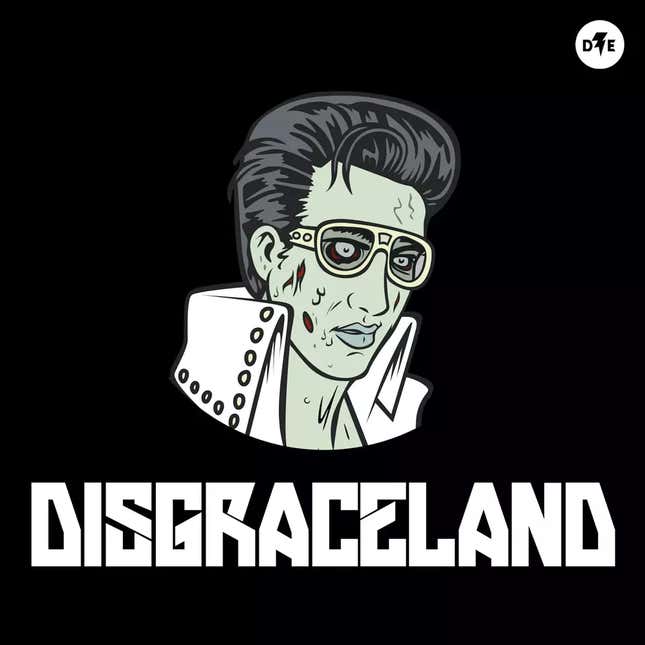 Disgraceland is a beautifully produced show that explores the alleged true crime antics and criminal connections of musicians we love, like Jerry Lee Lewis, the Rolling Stones, Taylor Swift, David Bowie, Cardi B, the Grateful Dead, Amy Winehouse, Bob Marley, and more. Episodes use scripted, single-voice narrative to tell stories that cross over into true crime, music history, and mystery. It feels like you're being told a screwed-up bedtime story, but everything is based on true events. If you're into this, check out Disgraceland's sister show The 27 Club, which profiles all of the tortured, dramatic, and incredibly talented musical icons who died at the age of 27.
---
Who? Weekly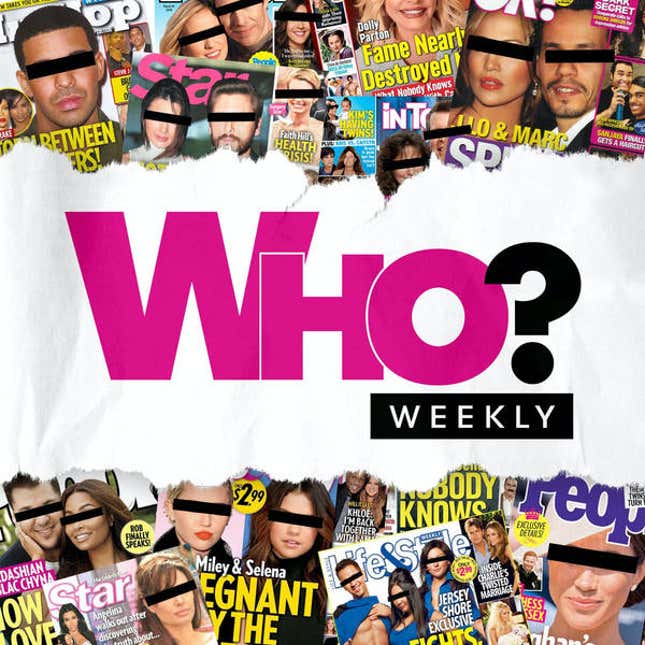 On Who? Weekly, friends Bobby Finger and Lindsey Weber tackle the most recent celebrity news in the world of people who are just barely celebrities. You know the people you see on the cover of OK Magazine and think, "Why are they famous, other than being on the cover of OK Magazine all the time?" Those are the kind of people covered in this podcast. Bobby and Lindsey cover their mind-numbing sponcon deals, the singles they release, and their strange appearances on random red carpets. The crux of the show is deciding whether people are "Whos" or "Theys." And trust me, the "Whos" are a lot more fun to hear about, especially from Bobby and Lindsey, who are sharp and quick-witted and have the chemistry of long-time best friends. My favorite are their weekly call-in shows, during which they play voicemails from their wickedly funny listeners, who have questions and comments about Whos, Theys, and everyone between. You'll find yourself laughing even as you retain nothing of value—and in this case, maybe retaining nothing is actually for the best.
Adblock test (Why?)